4 tags
Bon Iver
Pitchfork rates Bon Iver's album as number one for 2011?! How clutch is that.  ….I fucking love Bon Iver.  p.s. I cringe when people pronounce this name wrong. It's french for 'good winter' go look up the pronunciation. Bo-n Ee-vére
7 tags
5 tags
Jønsi - Animal Arithmetic It's finals week...
8 tags
heartsblogcars asked: I don't know you at all, I have no idea what's going on , but whatever this is, you can get through it. I figured from what I've read, you could use some (poorly written) words of encouragement from a stranger on tumblr. It's not much, but it might help. You're awesome, so keep on being awesome.
1 tag
7 tags
Yup, the story of my life.
lemurz: sometimes i think about doing my homework. that's it, that's as far as we get
6 tags
Bon Iver - Skinny Love Conflict.  I never know...
7 tags
4 tags
Watch
THATS COOL. I mean who doesn't like being backstabbed. While you're at it why don't you stab me in the fucking face too.  Its cool if you want to date someone who completely disrespects you, will/has cheated, and is a complete douche bag. Lets not forget that his tiny, skinny, excessively hairy, jewish dick that has never actually made you cum ONCE during sex. Whatever - I...
Watch
My life. How can I describe it lately? I've been out and about with fun trips to NH, concerts (or lack thereof), days spent in central park and so many other things that have made this semester so unbelievable. If I were to look at my life from a 3rd person perspective this is pretty close to a life I've wanted to be living for a while now. And yet, I'm not satisfied. I want...
Watch
The Starfucker Story So, a couple weeks ago my friend Eric and I went to see starfucker live at the Bowrey Ballroom. We planned on drinking…copious amounts of alcohol but seeing as we're both underage we needed a sneaky way to do it. Hence we came up with the idea of bringing a hiking backpack. If you're a hiker you may know that often these backpacks come with something called...
Watch
Vampire Weekend - White Sky (Basement Jaxx Remix) Casio Kids - Finn Bikkjen! (Lightsoverla Remix) This past weekend - killed me.  In a fantastically awesome way. Saturday I went to my first (and definitely not last) Anti-War protest. Literally thousands of people gathered at Union Square and marched all the way to City Hall (for non New Yorkers thats a pretty decent walk) It was fantastic to...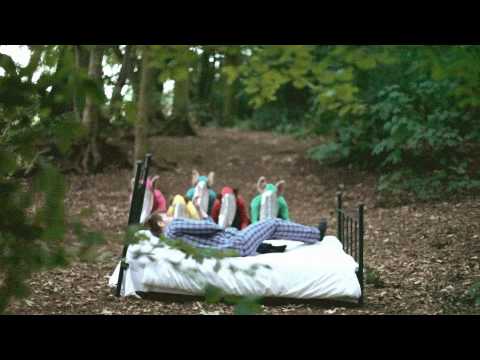 Watch
There comes a time in everyone's life where you just feel completely beat down. I guess due to recent events in my life thats a little what I've been feeling like. There are definitely some really shitty people out there, I've unfortunately had some first hand experience with that.  However, as much as people suck, there are always a few people who kind of make up for it. People...
Watch
My life is a giant unyielding ball of stress. It never ceases to amaze me when I think that things literally couldn't get any worse they do. I legitimately believe that I will cruelly laugh at the next bit of bad luck/news I get.  Sometimes I think of leaving my life here, I think of learning french and running away to live in the french countryside, marry a farmer and live a really simple,...
Watch
Watch
Spring Break is over and I'm both nervous and excited to return back to school. I've received a ton of emails regarding my last two posts and why they were edited. So, I'll reiterate.  1) I don't plan on making a habit of editing posts - chill out.  2) The reason why I edited those posts in the first place was because the things I had written in them was completely unlike...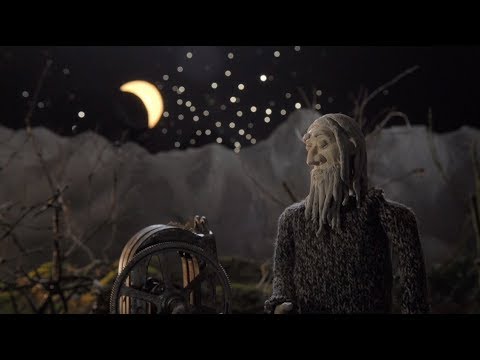 Watch
In light of recent events this post has been edited to suit the needs of established parties. Free expression is dead. Oh No! Oh My! —-> this song doesn't fit my mood or this post at all but I'm trying to make myself think it makes me feel better…its a good song though…take a listen. 
Watch
Whatta freakin week! I can't believe it passed by so quickly. Although I'm definitely glad its over. I'm working on me, and that, unfortunately, is a long and grueling process. One that doesn't always lead to great decisions but I'm on a road to eventually learn to love and accept myself. And although I know I do, to a certain degree but I can't help but...
Watch
The next two weeks are going to be a slow hellacious torture for me. Tomorrow I have my first midterm (Philosophy) and I'm already a nervous wreck about it. Then next week within three days I have my other four midterms. I'm struggling in just about all of my classes. I suppose I'm just not used to the rigorous Fordham standards of classes.  To relate in a way you'd...
Watch
Whats more important? Finding friends and being social? Or getting the best grades in school? I'm struggling with this issue. Doing both obviously doesn't work, I'm coming to realize that more and more at Fordham. I'm realizing I can't have both. I have to choose between having a life and doing well in classes. Trying to handle both is just leading me to fail in...
Watch
Cults - Go Outside In a city, populated with millions of people I'm still alone, still isolated. I guess that just part of living in New York City. All good things come with a price. This week has definitely been a week of struggle, a struggle with academics, faith, well-being, everything. But, sometimes you need to struggle a little to really work up the motivation to be where you need to be....
Watch
Crystal Fighters - At Home Its been a hard week for me, I'm definitely glad its over. I've spent hours upon hours in the library studying for the Chemistry exam I took today. And I'm proud of myself, maybe Fordham makes me more motivated academically. I'm not sure. And I feel like, finally I'm starting to create a life for myself here. Unfortunately, I've had to break some connections as well....
Maximilist - Baths I was reading an excerpt from...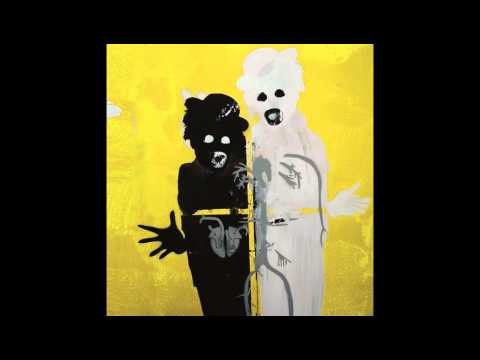 Pure - Blackbird Blackbird No one is perfect.  I...
Get over yourself
Its December, actually Christmas is literally a week from today. This time of year is supposed to be filled with good will towards man, cheer, and overall happiness. Christmas celebrates the birth of Jesus Christ, a savior if you're Christian and just an overall really good person if you're not. We idolize Santa Claus because he's a man that gives away toys to the children of the...
Once (Small Soldiers Mix) - Sasquatch  Finals are...
Bombay Bicycle Club - Always Like This I realize...
Watch
This video is amazing. I love it. And in light of the holiday season I thought it was a strangely perfect video to post. I freakin love this song!
Welcome Home, Son - Radical Face So, I've...
Los Rakas - Abrazame (Uproot Andy Remix) ...
These are the times that try mens souls
Sometimes situations occur that you have no control over. Sometimes things happen and you're just powerless to stop it. Last night, I was put into a situation where I could only sit and watch with horror as it played out in front of me. And now? Now I feel embarrassed, ashamed, and guilty. My heart is hurting right now, hurting because I'm so disappointed in her. I'm disappointed...
Generator 1st Floor - Freelance Whales ...
Postcards from Italy - Beirut It is 6:34am on a...
Boy Lilikoi - Jonsi As I geer towards the end of...
Super Smash Bros. -Adler Girl Pt. II (I Can...
Are you satisfied with an average life?
Are you satisfied with an easy ride?  I was in my humanities class and thinking about the Socratic method and how Socrates would go to a common marketplace and throughly question people about how the most basic things, our most basic beliefs. He eventually came to the realization that religion was completely fictional and had no real use except for comforting the masses. He preached atheism and...
Could You Believe - ATB I really don't...